Mediq publishes CSR report 2021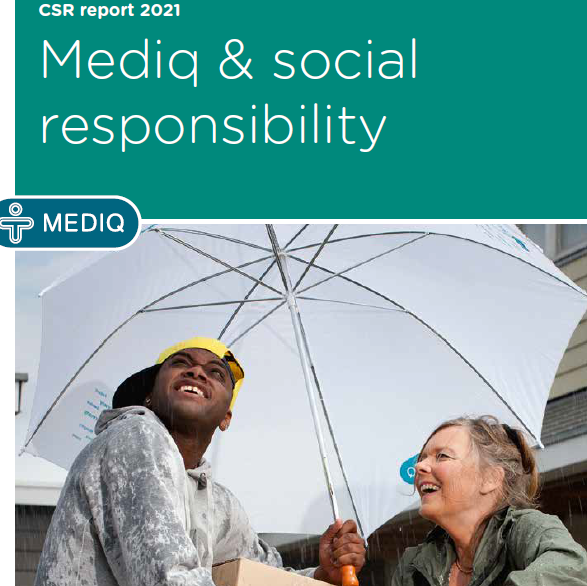 Five strategy pillars
2021 was the year we started to operationalize our CSR strategy. We followed through on both our strategic pillars 'health system strengthening' and 'patient empowerment & well-being' which contribute to SDG 3 'Ensure healthy lives and promote well-being for people all at all ages'. This is where Mediq can make the biggest positive impact to build a sustainable future. Furthermore, we have built on our operational pillars 'sustainable supply chain', 'environmental performance', and 'employee engagement and well-being'. While we continue on this journey and further build our CSR agenda, we will ensure and monitor our factual impact.
Sharing powerful stories
'In 2021, several CSR KPI's were defined', Mediq CFO Paul Hitchin says. 'These will provide a foundation to start measuring and reporting facts on our environmental performance, and subsequently set targets for our future performance. In the meantime, we have plenty of amazing and powerful stories to share in this CSR report.' You can read or download the full 2021 report here.