On this page you can see an overview of the members of the Executive Committee. The Committee consists of the CEO, the CFO, several EVP's, the CIO and the CHRO. Do you want to know more about them? Read more about them on this page.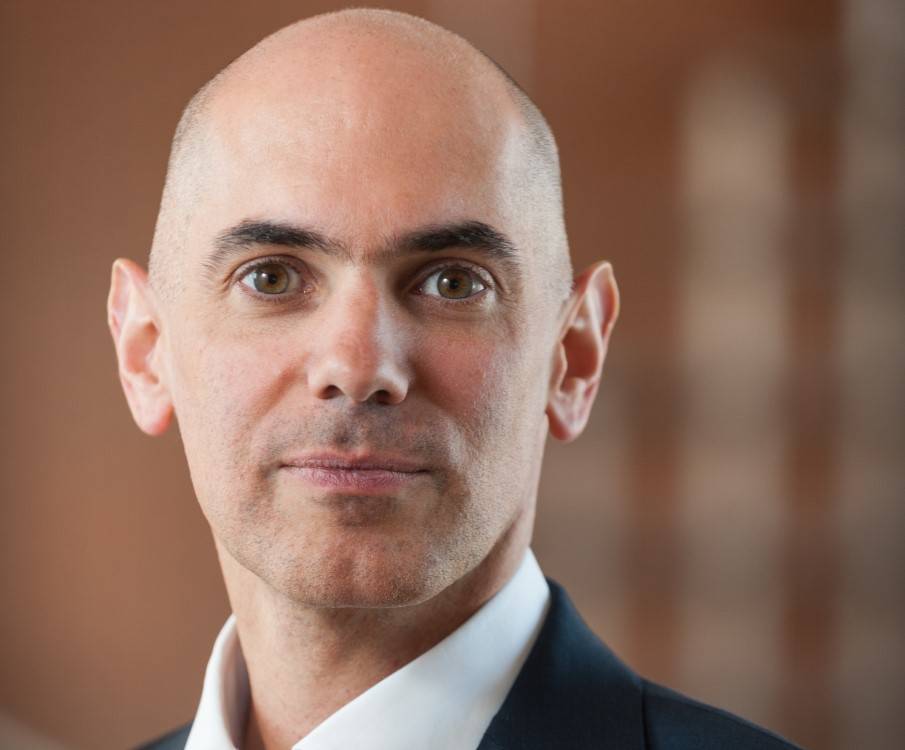 CEO
Christian Wojczewski
On 1 April 2017, Christian Wojczewski was appointed Chief Executive Officer of Mediq. "Improving quality of life by helping people to participate in society for as long as possible: that is what it is all about." Christian Wojczewski has a degree in Chemistry and obtained his PhD in Chemistry from Goethe University Frankfurt in 2000. Christian started his career at McKinsey & Company, where he was Senior Project Manager. In 2005, he moved to the Linde Group, where most recently he was Head of Global Business Unit Healthcare.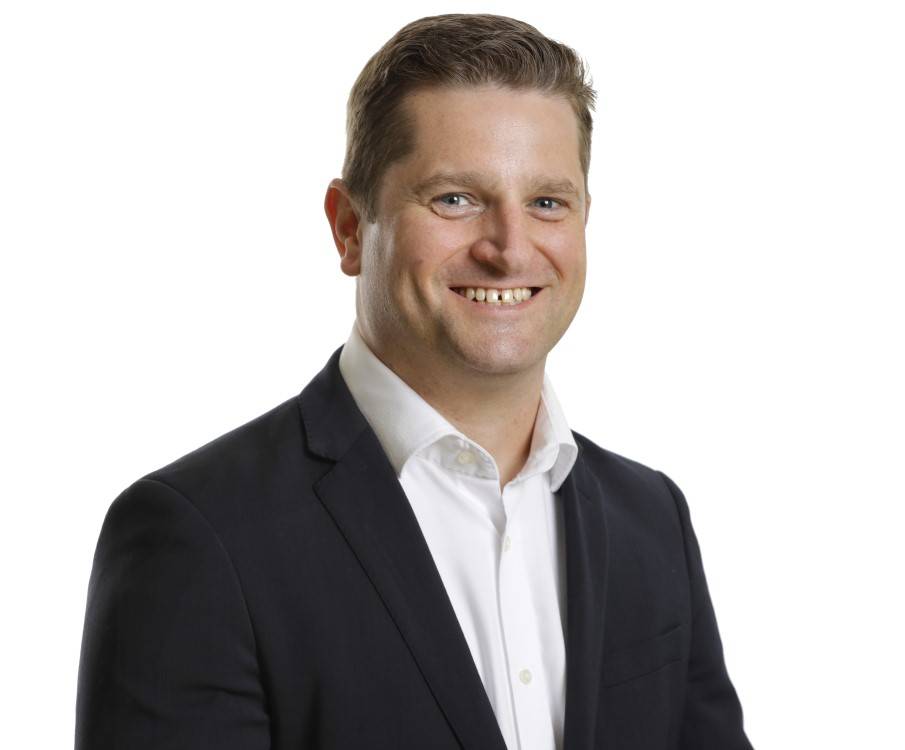 CFO
Paul Hitchin
Paul Hitchin was appointed CFO of Mediq on 1 January 2018. "Affordable healthcare means continuously striving to find new efficiencies and a relentless approach to continuous innovation and improvement." Paul Hitchin has extensive international experience in financial leadership functions. He is a British national and joined Ford Motor Company in 2001 where he worked in finance. Since 2004, he has held global CFO positions at General Electric, amongst others in the healthcare industry as CFO of GE Biotechnologies and most recently as global CFO of General Electric Mining. Paul is married and has two children.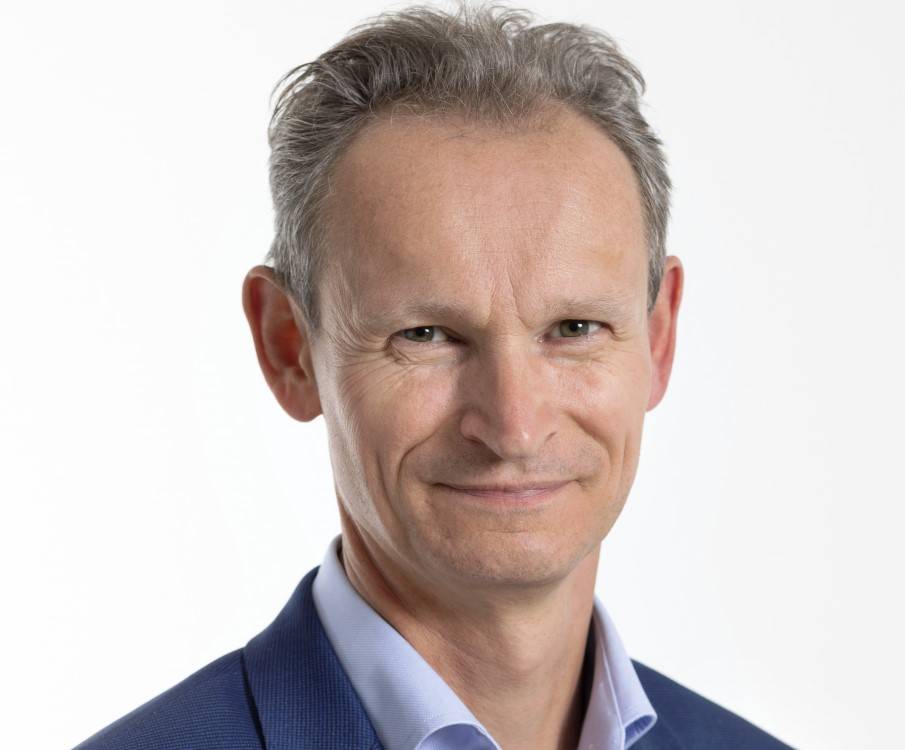 EVP Supply Chain & Sourcing
Alex Jonker
In July 2015 Alex Jonker was appointed Executive Vice President Supply Chain. And on 1 October Alex Jonker became EVP Sourcing. "Our challenge is to raise the supply chain of Mediq to the best in class. The key areas of result will be supply chain efficiency and customer service performance." In his last role, Alex Jonker was Supply Chain and E-commerce Director and a member of the board of directors at HEMA. Jonker has spent the majority of his career at HEMA and has over 20 years' experience in retail Supply Chain Management on a European scale. Alex is married and has two children.
EVP Benelux
Arjen Linders
Arjen Linders was appointed EVP Benelux on 1 August 2019. "At Mediq, we are driven to give people access to the best care, anytime, anywhere. Every day we work with patients, their care providers and health insurers to provide empowerment, support and care." For the last 20 years, Arjen worked for Philips, most recently as Senior Vice President & Market Leader Personal Health for Philips North America. Starting his career in marketing, he expanded into sales, e-commerce and moved into a broad range of general management roles in the Netherlands, Central and Eastern Europe and USA. Arjen has a Master's in Business Administration from the University of Tilburg. Arjen is married and has three children.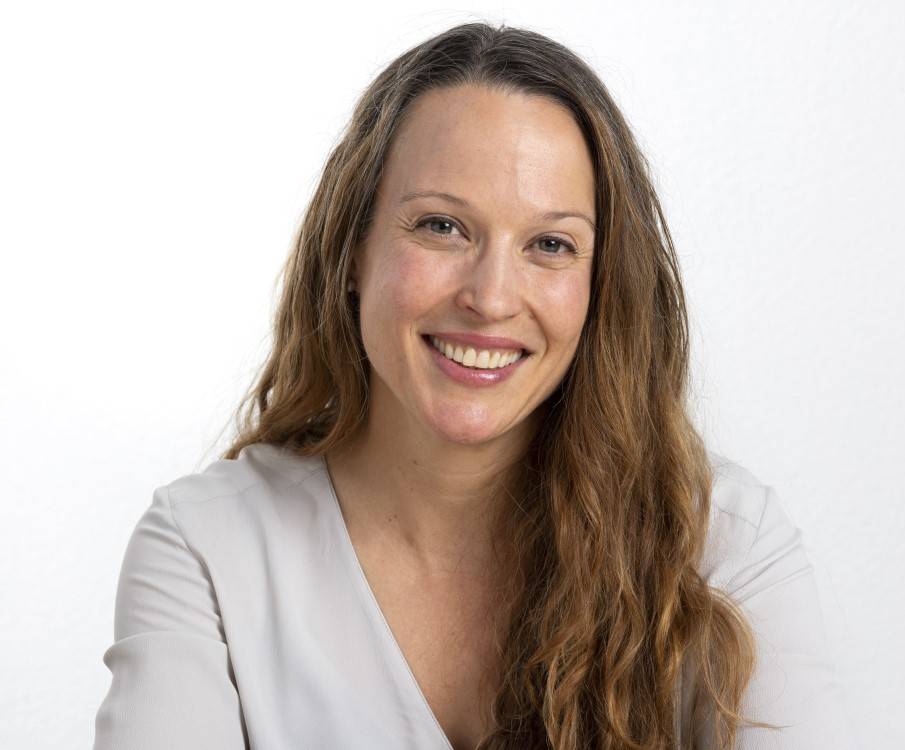 EVP DACH
Leah Bayer
Leah Bayer was appointed Executive Vice President DACH on 1 January 2020. Before this appointment, Leah Bayer worked as EVP Sourcing at Mediq. "In the current dynamics of the international healthcare market, it is important that Mediq focuses on a good balance between improving the care of patients and keeping care affordable." Prior to joining Mediq, Leah Bayer was Vice President Clinical and Strategy EMEA at Davita. Bayer has held various managerial and advisory positions with firms including Bain & Company, and PwC Consulting, and has an MBA from the Tuck School of Business in Dartmouth. Leah Bayer is American by origin and born in Colorado, USA.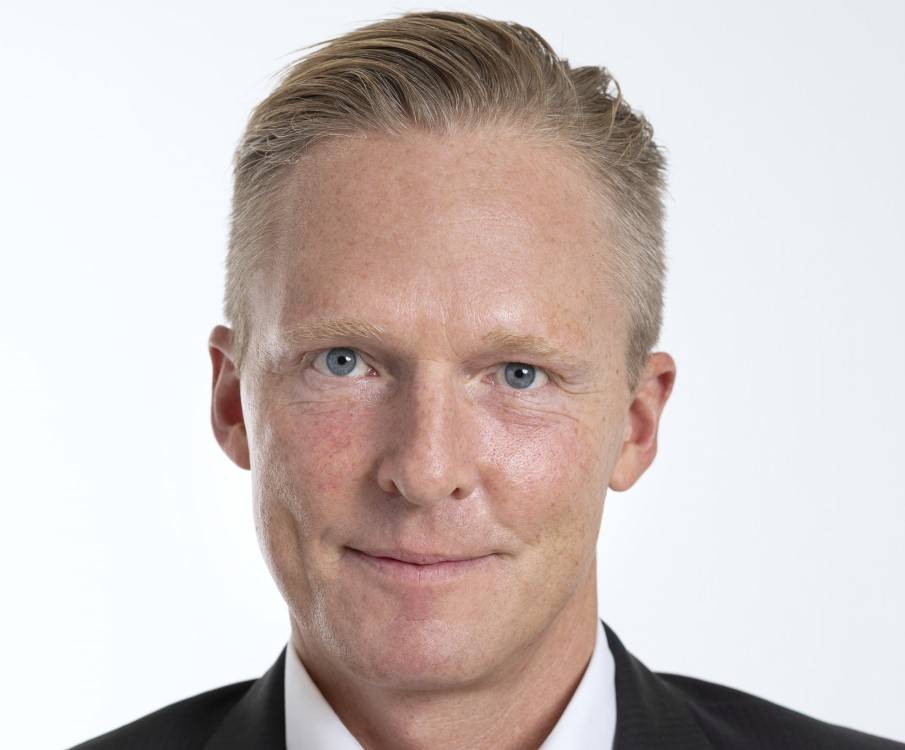 EVP Nordics & Baltics
Christian Kanstrup
Christian Kanstrup was appointed EVP Nordics and Baltics on 14 May 2019. "I want to develop a world-class organisation in the Nordics and Baltics and be able to bring together all the relevant stakeholders in the healthcare community. This will create even better lives for the many people suffering from chronic diseases as well as all the other people we serve every day." Christian worked for Novo Nordisk for the last 20 years, most recently as Senior Vice President & Head of Biopharm Operations. Having started his career in finance, he expanded into investor relations, moving on to a broad range of general management and strategy leadership roles in the Nordics, USA, Asia and Switzerland. Christian has a Master's in Economics (cand.polit.) from the University of Copenhagen as well as postgraduate training from IMD. Amongst others, Christian also serves on the board of the Copenhagen NASDAQ listed NNIT as well as the private biotechnology company Glycom. Christian is married and has two children.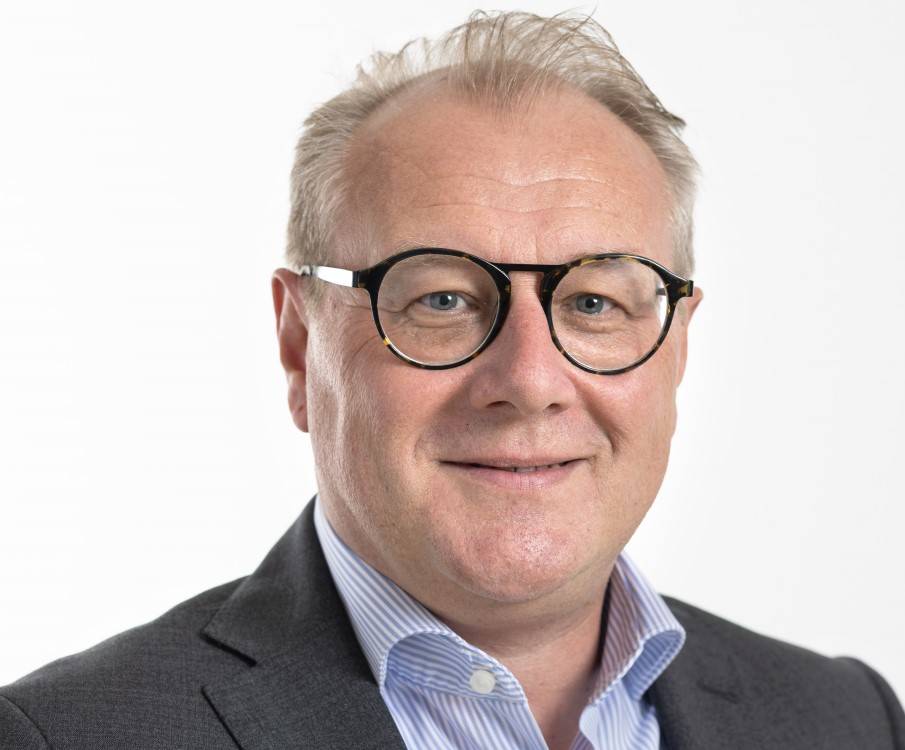 CIO
Stefaan Kindekens
Stefaan Kindekens (1968) became CIO at Mediq on 1 September 2014. "We want to give patients and care professionals access to Mediq through as many channels as possible, by using technology in the most efficient way." In his last role, Stefaan was CIO at a Belgian multinational Electronica organisation (Barco). Prior to that, Stefaan worked for KPMG, Coca-Cola and Procter & Gamble. Stefaan has Belgian nationality and has three children.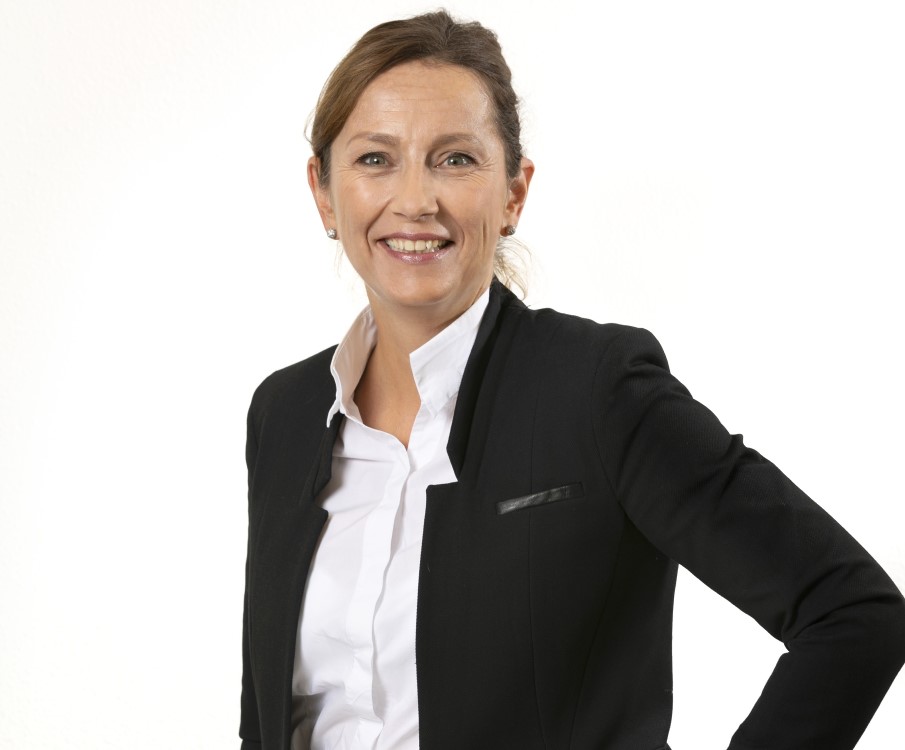 CHRO
Eveline de Wit
Eveline de Wit joined Mediq as CHRO in 2018. Most recently, she worked for Thermo Fisher Scientific as VP of HR for their pharma division, Patheon. Prior to this, she worked for Univar, GE Capital and Heineken. Eveline has a Master's degree in business administration from the University of Nijmegen and a Bachelor's degree in hotel management from the University of Maastricht. "It's about the people at Mediq. Together, we improve the lives of patients and families by living our values. Caring Heart, Customer Drive and Champion Spirit."