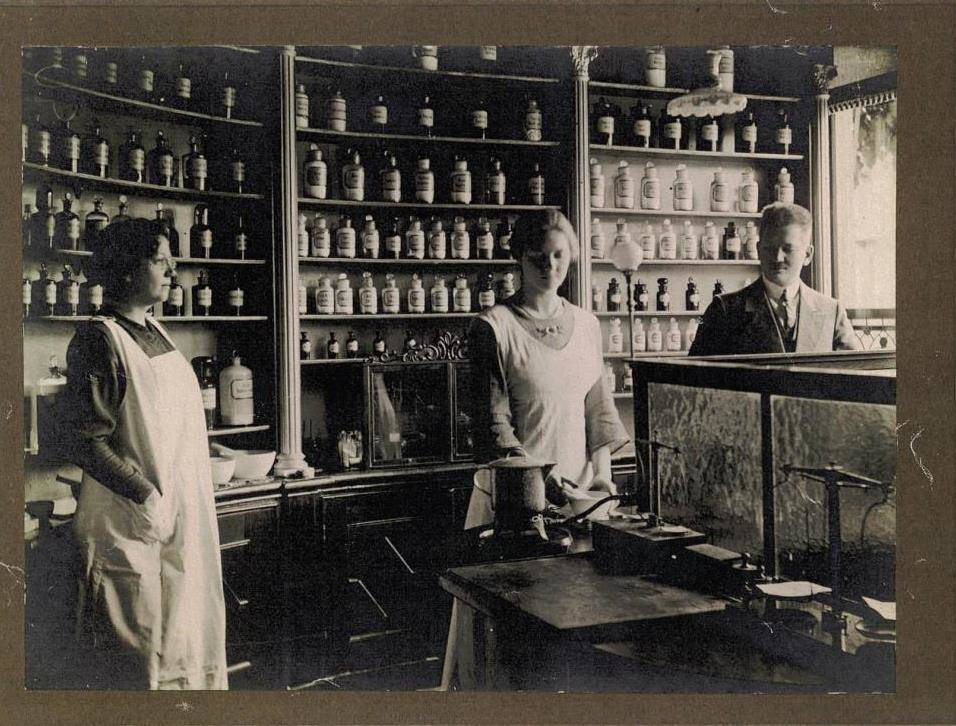 In 1899 Mediq started as
The Onderlinge Pharmaceutische Groothandel (OPG)
OPG was a buying cooperative established by ninety-one pharmacists. The group of pharmacists had the desire to purchase and check raw materials and medicines together. This not only gave more control over the quality of medicines, but it also gave the wholesale power to enforce binding commitments in terms of quality and recipe. The cooperative is grew steadily. Aside from the headquarter in Utrecht, new locations opened in Amsterdam, Arnhem, Haarlem and The Hague.
OPG wanted to move forward
Moving forward lead to a listing on the Amsterdam stock exchange in 1992. The share 'OPG' opened on 29 October 1992 with fl. 30.20. In 2001, after hundred years of cooperation, the OPG reformed into a 'normal' enterprise under the name OPG Groep N.V. One of the pillars of the new strategy of OPG was purchasing pharmacies with the goal to establish a chain of pharmacies under one brand name: Mediq Pharmacy. A brand that stood for expertise and reliability and with the patient at the center of its activities. The first Mediq pharmacy opened in Rotterdam Ommoord in 2005. This pharmacy was the basis for a national rollout to over 200 owned pharmacies and approximately 300 independent partner pharmacies.
International growth
OPG also began with the purchase and sale of medical devices to the homes of patients and to hospitals and other healthcare facilities, by acquiring the German DiaReal and the Swiss Absorin Schweiz. By providing home treatments and care, patients do not have to visit the hospital. Which is often more convenient for them, because many of our patients are rather at home than in the hospital. Our service to health care institutions goes beyond delivering medical devices. We enable healthcare professionals to improve cost effectiveness and efficiency with logistical and administrative solutions. This was the start of international growth.
By 2009, a new era called for a new name
Combining the strengths and cultures of all the individual companies it incorporated, Mediq became a respected brand name in the healthcare sector. In order to ensure continued growth in the field of deliveries to patients at home and healthcare professionals, additional funding was needed. This lead to the privaty equity firm Advent taking over Mediq in 2013. This was the end of Mediq's stock exchange era. Mediq was ready for a new step in the complex healthcare market. Today Mediq has grown into a major player in global healthcare and is now active in 13 countries.