Our strategy:
Transforming healthcare
Healthcare is facing immense challenges. While the quality of care has improved, the scale and complexity of healthcare needs have grown due to longer life expectancies, rising multi-morbidity, and public expectations of more personalised and convenient services. As a medical service company, Mediq is committed to partnering with hospitals and healthcare professionals to deliver solutions that meet their needs and take healthcare further. Our core competencies, supported by our e-health solutions, put us in a unique position to add value and become market leader in key areas of the homecare segment, the medical supplies for healthcare providers market and in device-led hospital solutions. Our strong growth capacity is based on long-standing exclusive partnerships with market leading medical manufacturers and suppliers. To this, we add deep product and therapy know-how and highly efficient operations as well as a total product assortment for GPs, healthcare institutions and hospitals.
Mediq's strategy focuses on three pillars
Homecare market
You can rely on Mediq to supply and deliver a wide assortment of top quality products needed for diabetes, ostomy, continence, wound and respiratory care, medical nutrition and infusion therapy. We seek to improve people's health and lives through high-quality, patient centric care. With this, we use innovative business models that create value for both the patient and the healthcare worker.
Hospital solutions
Leadership in device-led hospital solutions. With our long-standing exclusive partnerships and deep product and procedure expertise, we see major opportunities to strengthen our value proposition towards manufacturers and hospitals.
Total assortment
As a 'one-stop-shop' we provide GPs, care institutions and hospitals with a comprehensive assortment of medical disposables, medical equipment and services. Next to high-quality manufacturers' brands, Mediq offers successful own brands such as Absorin, Curion, Klinion and Cenaman. Our user-friendly webshops and highly efficient logistics make it easy to order products and maintain control of your inventory. Furthermore, we provide expert advice, service and technical maintenance. This way, we make room for what's most important: attention to quality in every aspect of patient care.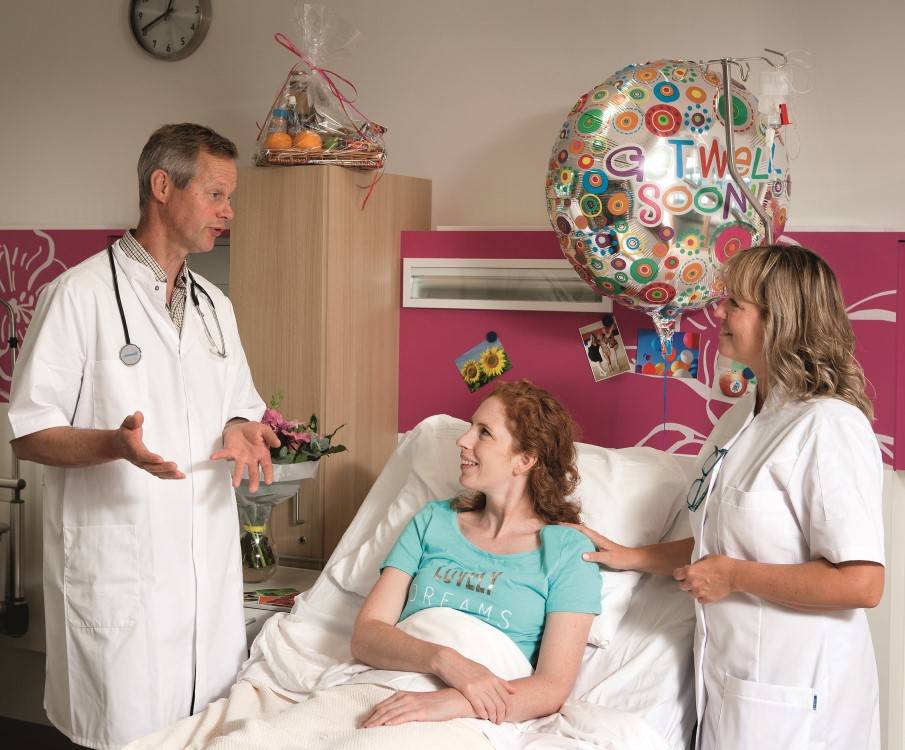 Dedicated to patients and caregivers
Everyone at Mediq is committed to delivering high-quality medical products, solutions and services that resonate with patients and prescribers. Solutions that help people to self-manage their chronic disease at home and that support healthcare professionals to provide best possible care. Contributing to our customers' health and well-being is at the heart of everything we do.
Our core values
Caring heart
Care sits at the heart of our business and is the true driver of our people. We put our patients first and always strive to make a difference. Because what we do matters. We care about improving lives, one person at a time.
Customer drive
Our customers always come first, whether it is the patient, payors or healthcare professional. We create client-focused solutions and take ownership of their needs. Customer drive is about delivering excellent value with enthusiasm and ambition.
Champion spirit
We need to act as one because together we can achieve so much more. Champion spirit is about believing in unlimited possibilities. But it is also about adapting to new challenges and being eager to be better every day. With integrity and respect, we strive to create a winning team.
The health market changes
With an aging population and increase in chronic conditions, patients and health providers are searching for cost-effective care solutions that lead to the best health outcome. Home care is replacing hospital care, enabling patients with chronic and serious illnesses to remain as independent as possible for as long as possible. Time and resources are limited. Hospitals need to focus on those who require specialist in-patient care but are having to manage increasing numbers of referrals.
And this is where we can help
We play a key role along the entire healthcare value chain, creating a continuous circle of care. We can deliver the resources, the services, the knowledge and the infrastructure to reduce the burden on hospitals, GPs and other healthcare professionals, enabling them to do what they do best: delivering personal care. This means making the ordering process more effective, products simpler to use, instructions easier to follow and the supply chain more efficient.
Providing continuous empowerment, support and care
To help those with a chronic or serious health issue, we create connections along the entire value chain. We bring together the health specialists and services that can provide patients with greater autonomy and care, meaning everyone's connected and no one is overlooked. We connect to a patient's GP and payor, to their hospital and community.
For the hospitals, GPs and other healthcare professionals, this means less time spent on peripheral issues. Or a greater focus on what really matters: patient care.
For patients, this means their daily needs are always taken care of. From medical devices and supplementary care to education and 24-hour support.
For someone with a chronic condition like diabetes, this means treatment at home not in a care facility. Or greater flexibility and freedom.
For someone with a more complex, time-intensive illness, this means the best home care available. Or familiar surroundings and dignity.
We are constantly expanding our circle of care, making new connections, developing new treatments and new e-health technologies. Evolving so that we can meet the needs of our patients and everyone who cares for them.

Not just for today, but into the future.