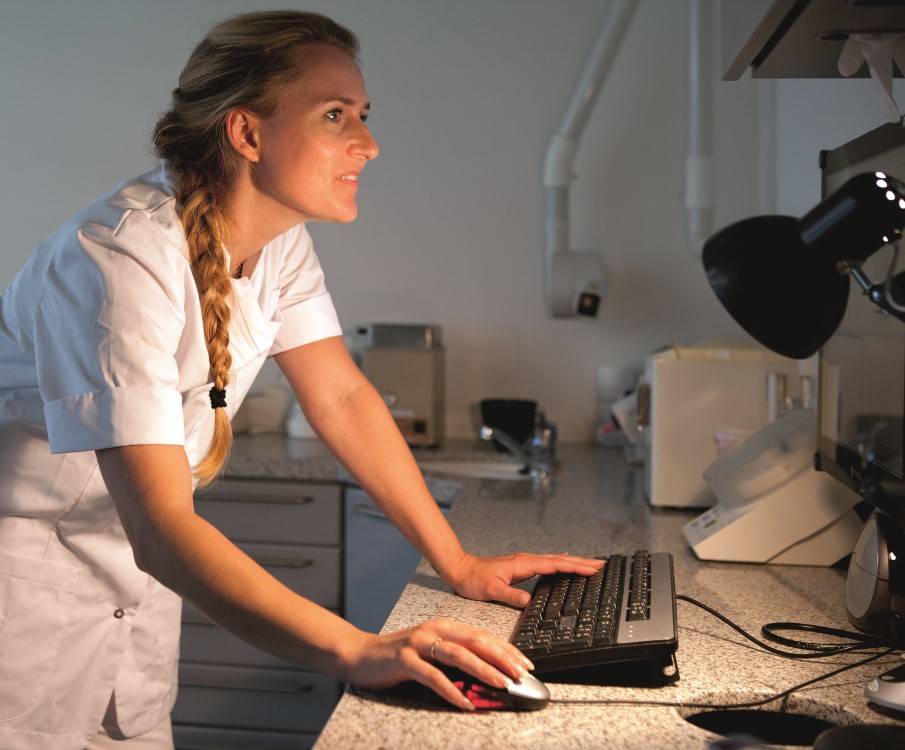 Effectively managing the hospital's medical supplies
Kaisa finds her role as a nurse incredibly rewarding and likes to provide high quality care for her patients. She doesn't want to spend too much time on not directly patient-related activities such as managing her care unit's storage room. Therefore, she gladly welcomed Aitta, Mediq's assortment and inventory management service. This solution makes it easy to order medical supplies and control the hospital's stock levels. Besides easy ordering, it also facilitates shelving and inventory planning as well as reporting and analytics.
Comprehensive product assortment
Mediq offers a comprehensive assortment of medical products to match the hospital's needs. As a web and mobile application, Aitta provides assortment, storage and logistics assistance. Re-order points and amounts are calculated with advanced technology based on the product usage. Mediq even arranges product placement in the storage room. Since placing the first order, Kaisa noticed multiple benefits such as better product availability and the best assortment for her needs. The main benefit however is less time spent in the storage room and more time to focus on patients.
The right products in the right place
No longer does she have to spend time placing or following up orders or shelving and organizing products. The right products are always in the right place at the right time. All this happens without Kaisa even noticing it. From time to time she adjusts orders in conjunction with changes in the operating schedule. With just a few clicks, she can remove and add products or place an express order. Kaisa's colleagues are happy as well because they can easily find products as they are always stored in the right place with tags displaying product data. And during Kaisa's holidays, no one has to take over her ordering tasks.
Inventory reduction and other cost savings
Kaisa concludes that Aitta makes her everyday life at work easier, and positively impacts her job satisfaction. It allows the hospital to coordinate the entire process from order placement and fulfillment to inventory management. This way, Aitta has meant increased productivity as well as reduced inventory, waste, small deliveries, and operational costs. And with the latest version, Aitta also increases the stock visibility. Order history, coming orders and spend can be followed from the app any time.