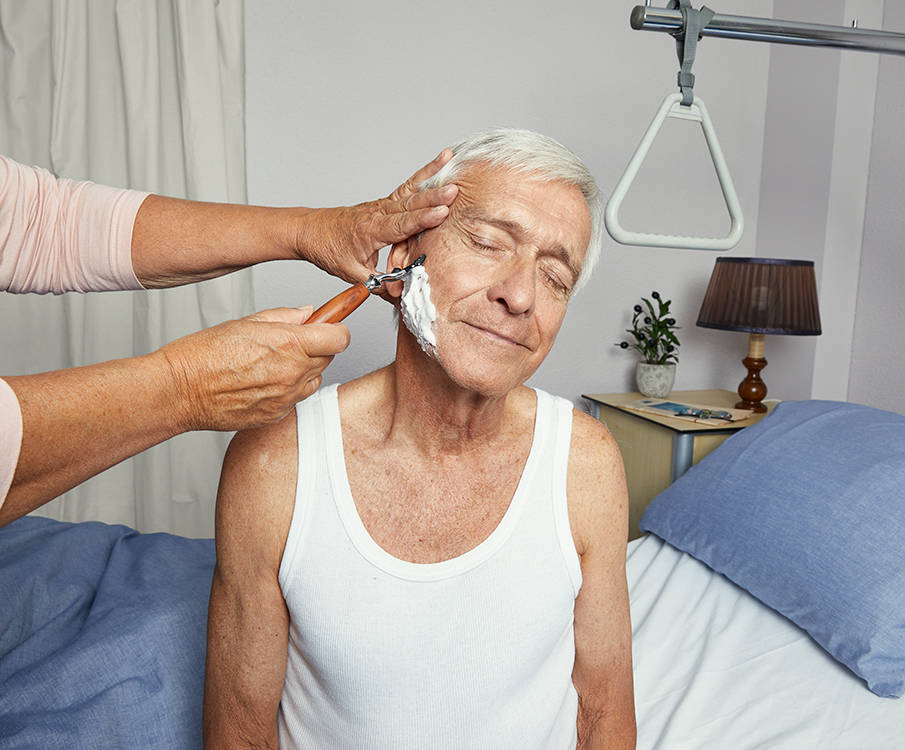 In care institutions, nurses like Caroline often order medical products for their patients. 'This increases our already heavy workload,' she told Mediq's regional manager during a visit. 'The more an ordering system can provide the relevant stock information and insights, the more time I have for personal bedside care.' Taking these wishes into account, Mediq expanded its MedBIS webshop into a comprehensive ordering and information system. This way, it saves care workers a lot of time in the ordering process.
Extensive logistics services
In My MedBIS, care workers can navigate an assortment of over 23,000 medical products and receive additional product and application information. Additional modules offer assistance by streamlining the entire order fulfillment process. The system provides advice based on the purchase history and automatically prepares new orders. It gives insight into the use and stock per resident. Deliveries can also be divided into packages per resident or patient. Incontinence pads for instance, can be delivered in small packaging units, labelled with the resident's name and room number. Packages can be delivered at the front door or the resident's room. Deliveries can even be put away in the storage cupboard.
More time for patient care
Healthcare professionals who order medical supplies in My MedBIS are given relevant information whenever this is useful or essential. The more efficient the ordering and delivery process, the less worries they have about logistics and product availability. This leaves more time for the daily care of residents or patients. When developing new tools, Mediq always involves care professionals like Caroline. What issues do they encounter in practice? Do they find it easy to use the new solution? With their help, My MedBIS has expanded into a great service. This way, the focus remains on developing relevant tools that increase the ease of ordering and raise efficiency levels.